Vegetarian Lifestyle
SUBSCRIBE FOR EXCLUSIVE UPDATES & OFFERS
WE ARE REPRESENTATIVES FOR VEGAN AND VEGETARIAN PRODUCT MANUFACTURERS.
About
VEGETARIAN DIET DELIGHT










WE ARE REPRESENTATIVES FOR MANUFACTURERS OF VEGAN AND VEGETARIAN PRODUCTS.


We introduce vegan/vegetarian product manufacturers to
retail outlets, such as supermarkets, specialty food stores
food service brokers, hotels, restaurants, caterers and others who are interested in buying vegan food products. We also introduce vegan manufacturers to food companies interested in becoming strategic partners, providing marketing and production assistance and capital to expand operations.


Our webs
ite also exp
lains how you can switch to a vegetarian lifestyle while still enjoying what you're eating, and lose weight. We will provide you will examples of food items which are delicious, good for you and easy to eat. You will find this to be an easy to follow way of life. Once you get into the habit of eating these vegetarian lifestyle products you will not want to go back to eating meat dishes, whether it's beef, chicken, turkey, even fish. You will be able to follow this vegetarian lifestyle, whether at work, play, at home, or even traveling.
We also speak of those who want to enjoy the outdoors, hiking, boating, climbing, and enjoying sports or recreational activities. We also feature vegetarian diet products for the rugged survivalist. With the various blogs, I will provide you with my favorite food dishes, all very easy to prepare. Even dessert items, such as low fat-low calorie ice creams. Please feel free to write to me and I will be happy to answer any questions you may have and tell you how I was able to switch to a vegetarian lifestyle. BECOMING A VEGETARIAN HAS ALLOWED ME TO STRENGTHEN MY HEART AND CLEAN OUT MY ARTERIES AND KEEP THEM CLEAN.




Below are several food companies we are representing, providing business development, merger and acquisition services and introduction to capital sources:
CEREMONIE TEA
We are pleased to announce we are now representing Ceremonie Teas' line of tea products for introduction to supermarkets, specialty food shops, international food markets, mail order companies and other institutional food buyers. You will see listed pictures of some of their wonderful and distinctive teas here.
Sophie's Kitchen's Vegan "Fish" Products:
we are pleased to announce we are now representing

Sophie's Kitchen's

vegan

"fish" products for introduction to supermarkets, specialty food stores and other institutional food establishments and providing Merger & Acquisition Services.


Pictures of their products are listed below. We welcome inquiries from food retailers, supermarkets and institutional buyers.
we
This is example text. Please click here to edit the text.
This is example text. Please click here to edit the text.
WeWe are proud to announce we are now representing Elisa Foods, a wonderful Italian company manufacturing a line of pizzas, pastas, desserts and bread products. You see examples of their products above and below this text. They offer vegan pizzas, a full line of ravioli products and 4 types of pizzas. Their products have long shelf lives and are ideal as a main course with snack size entrees. sre t
We are pleased to announce we are now representing Louis Del Conte Sauces. This is a superb line of all natural vegetarian sauces.
They are gluten free and no refined sugars. You feel a taste explosion after the sauces hit your mouth.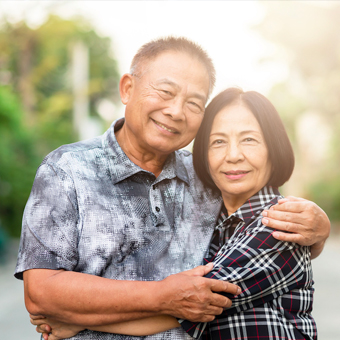 It was interesting to read your perspective on vegetarian foods. I will follow your blogs.
Michael of Seattle, Washington.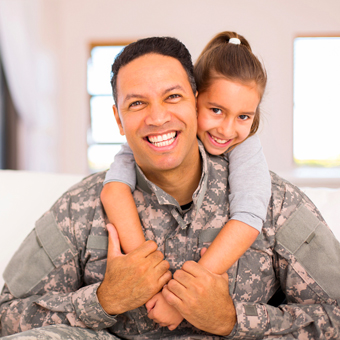 I can't wait to read your next blog.
Sara of Baton Rouge, Louisiana.
I enjoyed reading your blogs and will try some of the food products you list on your site.
Allan of Detroit, Michigan
AMAZON ASSOCIATES DISCLOSURE
Vegetarian Diet Delight is a participant in the Amazon Services LLC Associates Program, Clickbank Affiliate Program and several other affiliate advertising programs designed to provide a means for sites to earn advertising fees by advertising and linking to Amazon.com. Clickbank.com and the other program companies. The items offered on this website are products sold by these mentioned companies and the others we are affiliated with.


MEDICAL DISCLAIMER
The information on vegetariandietdelight.com is intended for informational and educational purposes only. Any statements made on this website are not intended to diagnose, cure, treat or prevent any disease or illness. Please consult a healthcare practitioner before making changes to your diet.



WHO ARE WE?
foodies, health enthusiasts, musicians, introverts, vegetarians and vegans, writers, yogis, travellers, hikers, survivalists, dreamers, extroverts, ecologists, researchers, people who see a brighter day.


As the owner of this website, vegetarian diet delight.com, your privacy is of upmost importance to us. This Privacy Policy describes what information we collect from you via the Site and how we use and disclose such information. Any information collected will only be used in accordance with this privacy statement as of 11/21/18.
Our Use of Cookies
A cookie is a file containing an identifier (a string of letters and numbers) that is sent by a web server to a web browser and is stored by the browser. The identifier is then sent back to the server each time the browser requests a page from the server. Cookies may be either "persistent" cookies or "session" cookies: a persistent cookie will be stored by a web browser and will remain valid until its set expiry date, unless deleted by the user before the expiry date; a session cookie, on the other hand, will expire at the end of the user session, when the web browser is closed. Cookies do not typically contain any information that personally identifies a user, but personal information that we store about you may be linked to the information stored in and obtained from cookies.
We use cookies for the following purposes:
Authentication – we use cookies to identify you when you visit our website and as you navigate our website;
Security – we use cookies as an element of the security measures used to protect user accounts, including preventing fraudulent use of login credentials, and to protect our website and services generally;
Advertising – we use cookies to help us to display advertisements that will be relevant to you;
Analysis – we use cookies to help us to analyze the use and performance of our website and services; and
Status – we use cookies to help us to determine if you are logged into our website;
We use Google Analytics to analyze the use of our website. Google Analytics gathers information about website use by means of cookies. The information gathered relating to our website is used to create reports about the use of our website. Google's privacy policy is available at: https://www.google.com/policies/privacy/
Google Analytics Demographics and Interest Reporting is in use on this website. Collected aggregate data (such as age, gender and interests) is used to guide content in order to better serve visitors. It may also be cited in media kits and referenced in discussion with potential partnerships. Since we take your privacy seriously, our Google Analytics set-up anonymizes IP addresses.
Most browsers allow you to refuse to accept cookies and to delete cookies. The methods for doing so vary from browser to browser, and from version to version. You can however obtain up-to-date information about blocking and deleting cookies via these links:
(a) https://support.google.com/chrome/answer/95647?hl=en (Chrome);
(b) https://support.mozilla.org/en-US/kb/enable-and-disable-cookies-website-preferences(Firefox);
(c) http://www.opera.com/help/tutorials/security/cookies/ (Opera);
(d) https://support.microsoft.com/en-gb/help/17442/windows-internet-explorer-delete-manage-cookies (Internet Explorer);
(e) https://support.apple.com/kb/PH21411 (Safari); and
(f) https://privacy.microsoft.com/en-us/windows-10-microsoft-edge-and-privacy (Edge).
Please note that blocking cookies may have a negative impact on the functions of many websites, including our Site. Some features of the Site may cease to be available to you.
INTEREST-BASED ADVERTISING
Advertising Privacy Statement
This Site is affiliated with Amazon Associates("Amazon") for the purposes of placing advertising on the Site. Amazon uses standard and widely-available tools for the placement and serving of ads, including those provided by Google, Inc. and its affiliates. We intend to publish interest-based advertisements on the Site; that is, ads that are tailored to reflect your interests. To help understand your interests, Amazon, Google and our other advertising partners will track your behavior on our website and on other websites across the Internet using cookies.
By using this Site, you consent to the use of such cookies and the sharing of data captured by such cookies with Amazon, Google, and our other third party partners.You can view, delete or add interest categories associated with your browser by visiting: https://adssettings.google.com. You can also opt out of the network cookie using those settings or using the Network Advertising Initiative's multi-cookie opt-out mechanism at: http://optout.networkadvertising.org. However, these opt-out mechanisms themselves use cookies, and if you clear the cookies from your browser your opt-out will not be maintained.

Email Addresses
We may collect your email address, but only if you voluntarily provide it to us. This may occur, for example, if you sign up to receive an email newsletter, or enter a promotion. If you have provided your email address to us, we promise to use it only for the purposes for which it is provided. We will not use your email address to contact you for unrelated reasons. You may opt out of such email communications at any time by clicking the "unsubscribe" button in the email.
We will never share your email address with any third parties.
This Site uses Web.Com as our email provider.

Comment, Registration or Account Data
As you use the Site, we collect other data that you provide voluntarily. For example, if you leave a comment, the Site will record your name as provided. You are welcome to use a nick-name instead, if you would rather not have your name published in conjunction with the comment.
We may also collect information about you through other voluntary methods, including research surveys.
We may use your personally-identifying information for a variety of our internal business purposes, such as creating a better user experience for the Site, diagnosing and troubleshooting malfunctions on the Site, better understanding how the Site is used, and making personalized recommendations to you.
Residents."
Additional Rights of EEA (European Economic Area) Residents
If you are a resident of a country in the EEA, you have the rights, among others, to:
access your personal data
ensure the accuracy of your personal data
the right to have us delete your personal data
the right to restrict further processing of your personal data, and
the right to complain to a supervisory authority in your country of residence in the event that data is misused
If you believe that our processing of your personal information infringes data protection laws, you have a legal right to lodge a complaint with a supervisory authority responsible for data protection. You may do so in the EU member state of your residence, your place of work or the place of the alleged infringement.
You may exercise any of your rights in relation to your personal data by written notice to us addressed to the following:
arthur@vegetariandietdelight.com
Third Party Links
The Site contains links to third party websites and resources. These third party sites have separate and independent privacy policies. We therefore have no responsibility or liability for the content and activities of these linked sites. Nonetheless, we seek to protect the integrity of our site and welcome any feedback about these sites.
Children Under 13
We care about protecting the privacy of children. We won't knowingly allow anyone under 13 to provide us any personally identifying information. Children should always get permission from their parents before sending any information about themselves (such as their names, email addresses, and phone numbers) over the Internet, to us or to anyone else. If you're under 13, please do not provide us with any personally identifying information (such as your name, your email address or your phone number).
Changes to the Privacy Policy
We may change this Privacy Policy from time to time. The most recent version of the Privacy Policy will always be posted on the Site, with the "Effective Date" posted at the top of the Policy. We may revise and update this Privacy Policy if our practices change, as technology changes, or as we add new services or change existing ones. If we make any material changes to our Privacy Policy or how we handle your personal information, or we are going to use any personal information in a manner that is materially different from that stated in our Privacy Policy at the time we collected such information, we will give you a reasonable opportunity to consent to the change. If you do not consent, your personal information will be used as agreed to under the terms of the privacy policy in effect at the time we obtained that information. By using our Site or services after the Effective Date, you are deemed to consent to our then-current privacy policy. We will use information previously obtained in accordance with the Privacy Policy in effect when the information was obtained from you.
Contacting Us
If you have any questions about this Privacy Policy, or the practices of this Site, please contact us at arthur@vegetariandietdelight.com